Wine maps that suit you
Customize one of our maps or create your own personalized card to highlight your brand. Design your printed custom plot.
The personalized wine list, an impactful marketing and resale tool
Create original and personalized marketing and resale tools. Highlight your Brand on educational and aesthetic content. Surprise, impact, build loyalty with simple, easily adaptable and affordable tools.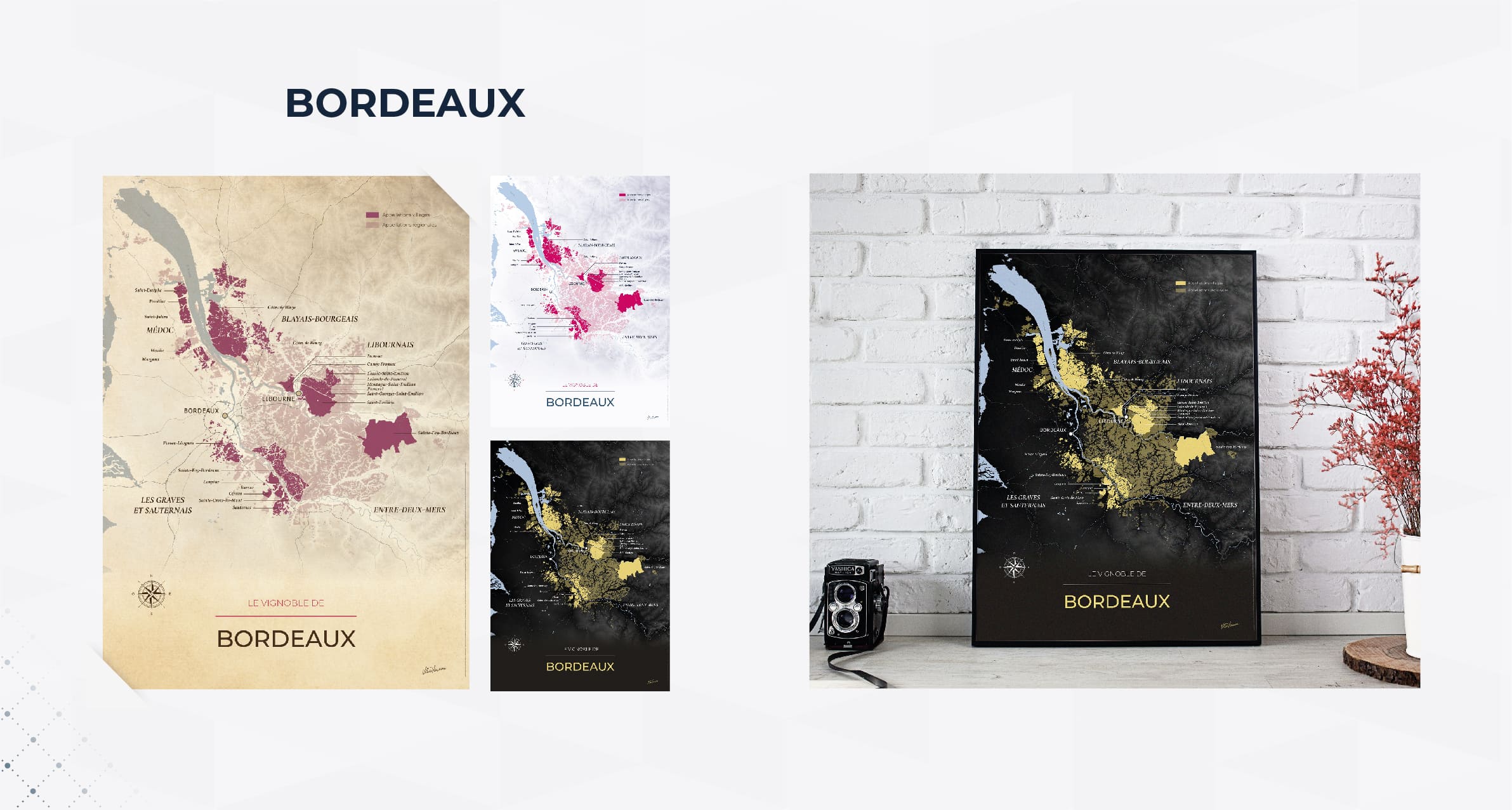 Our cards adapted to your brand
Choose from our existing appellation maps and we adapt it to your graphic charter!
Our cards are 100% personalized with a guaranteed result!
Do you want to represent your plot only? Choose the 100% customizable option!
Do you want to include only certain names? Certain plots?
Choose the 100% customizable option and we will adapt the logo, colors, fonts and even names and plots.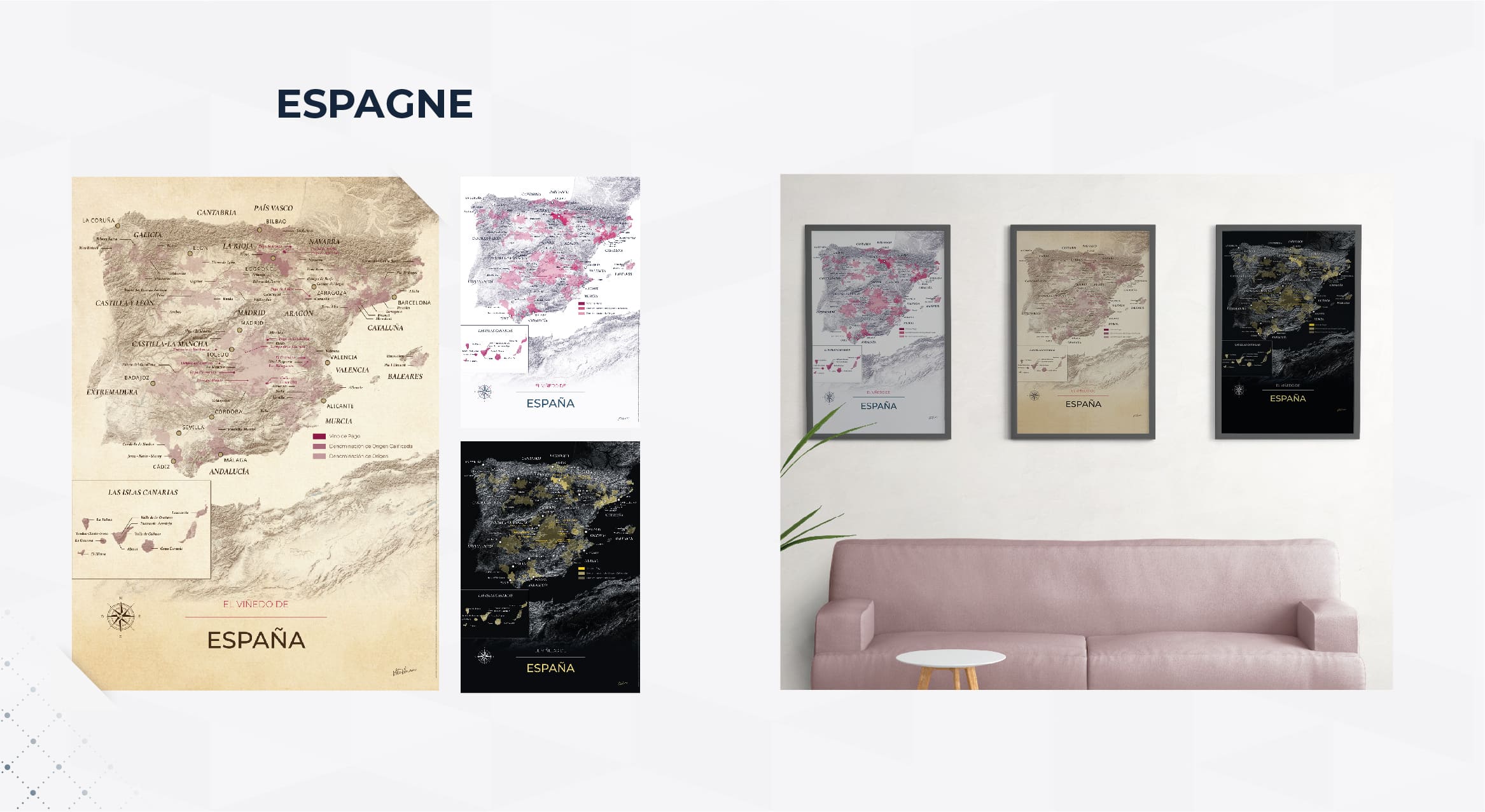 Personalize our cards
Discover our price list and choose the customization, format and support you want.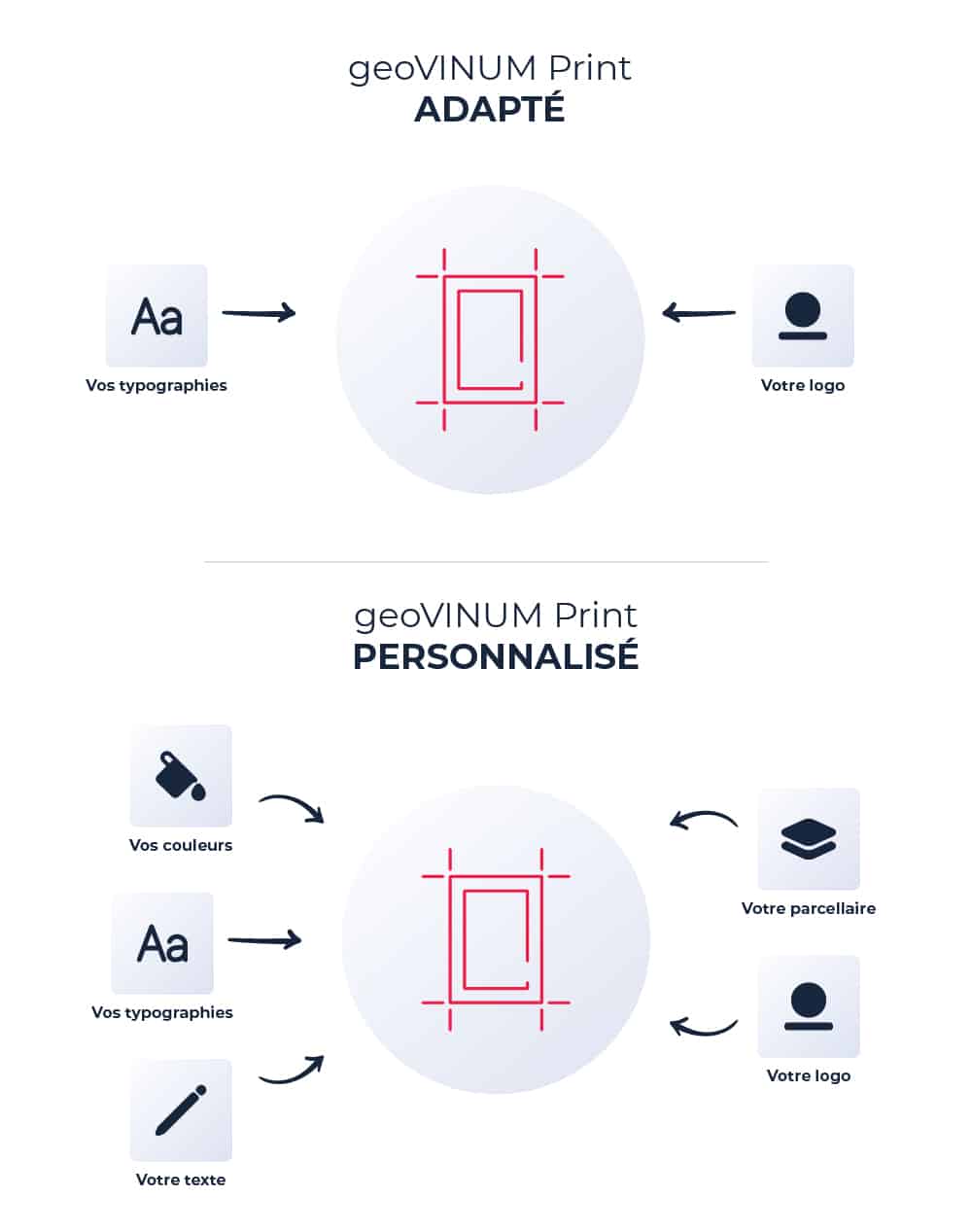 Adapt our maps
Discover our price list and select the model that suits you according to your criteria.
geoVINUM Print Adapted
Maps of all the vineyards of the world adapted to your identity
Select the geoVINUM Print map of your choice and add your personal touch with your logo.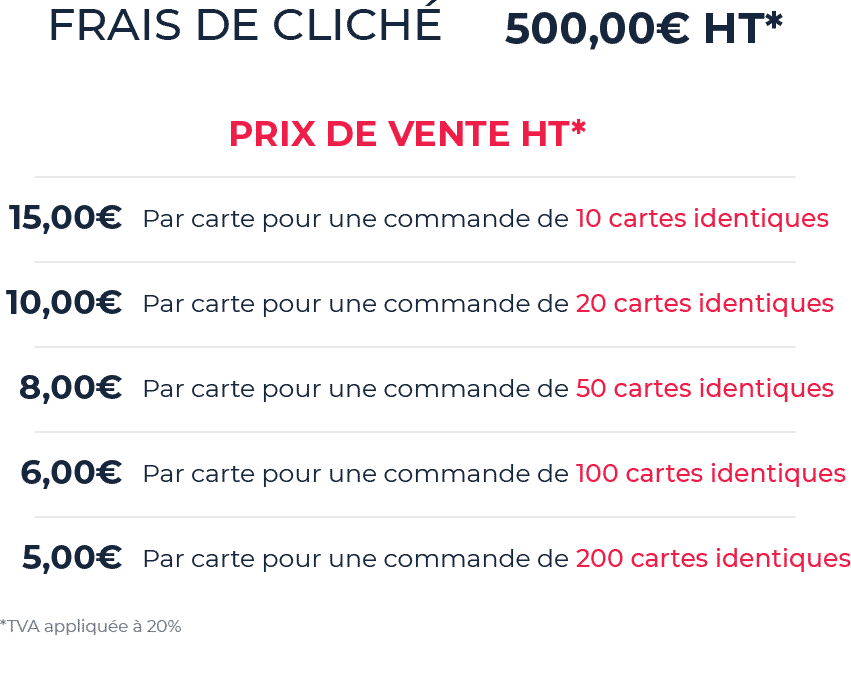 geoVINUM Print Personalized
Your personalized paper card to your graphic charter
Push the personalization experience by adding your logo, your graphic charter (colors and typography) as well as your plots. It's YOUR card!
Be inspired
Discover our models, our achievements. Be inspired!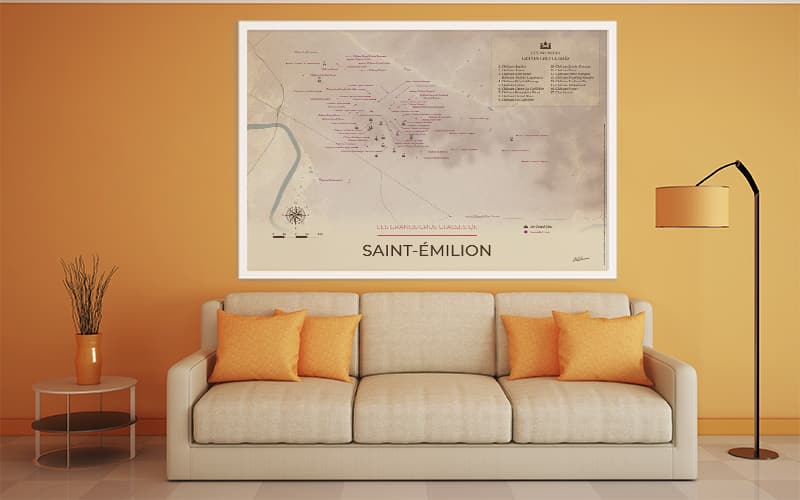 Frequently Asked Questions
What is the difference between Adapted and Custom?
geoVINUM Adapté allows you to choose one of our models and add your logo. If you wish to change the graphic charter, logo and the display of your own plot, you must choose the geoVINUM Personalized formula.
On what medium can I print my model?
You can choose the Standard Poster format 50 x 70 cm, from 50 copies. You can also choose from our Design and Large Format range, starting from one unit.
Where does your data on appellations and cadastral parcels come from?
We have professional cartographic software and we work with official INAO data for appellations and the cadastre for cadastral plots.
Are the frames presented on the posters delivered?
No, we only provide the posters. But for our standard formats (Format: 50 x 70 cm), you can find the suitable frame at your favorite Swedish furniture dealer. For large formats, the type of hook is specified in the product description.
"
A great graphics, it's modern, varied, aesthetic while remaining precise and official.
- Jeans
"
The designs are truly original and blend in with any type of interior. Personally, I love the Modern versions for lighter rooms and the Night versions for the living room.
- Sophie